Encounters with LEIMAY
LEIMAY Unplugged and A Series of Studies for Future works
LEIMAY Unplugged is a compilation of past works, excerpts, and reimaginings of the BECOMING SERIES, formed without any electronic devices. While LEIMAY's works often exist at the meeting of technology and the dancing body this work will strip down to the choreography to create a performance of raw physicality.
June 20 & 21, 7:30pm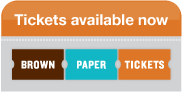 Encounters with LEIMAY is a three-part series of talks, performances, and training that, seen as a whole, offer a resonant environment that mirrors LEIMAY's artistic practice. Encounters with LEIMAY is conceived by artistic directors Ximena Garnica and Shige Moriya as a chance to see the ensemble uncover the layers of thought, practice, and experimentation that compose LEIMAY's works. This series includes the LEIMAY LUDUS Summer Intensive, a lecture demonstration on LEIMAY LUDUS, and the presentation of a series of studies focused around LEIMAY's future works.  
The BECOMING SERIES is a succession of multi-disciplinary works set in immersive environments and utilizing dance, theater, video projections and live music. The series deals with matter's constant state of becoming through growth and decay, beginnings and endings. The BECOMING SERIES is a pentalogy.  Previous works in The BECOMING SERIES are Becoming -corpus (2013), the first chapter, borders (2016), the second, and Frantic Beauty (2017), the third.
LEIMAY: Ximena Garnica & Shige Moriya is the duo behind CAVE, the New York Butoh Festival, and the Williamsburg SOAK festival. Comprising photography, video art, installation, and dance, and often involving interdisciplinary collaborations and training projects, LEIMAY's sculptural, video, and light installations and contemporary performances are rooted in the body, integrating instinct-grounded choreographies and mesmerizing environments. Their performances juxtapose sound, video, light, and movement to create multi-sensory experiences that range from wild physicality to contemplative silence.
SOAK is supported, in part, by The New York State Council on the Arts with the support of Governor Andrew Cuomo and the New York State Legislature.  SOAK and LEIMAY Ludus Training are supported, in part, by public funds from the New York City Department of Cultural Affairs, in partnership with the City Council. Additional funding for LEIMAY's presenting program is given by the Mertz Gilmore Foundation.