LEIMAY Fellows* and Guest Artists Showcase: 

Sebastian Arbarbanell; Polina Porras Sivolobova; Teddy Tedholm; Drew Weinstein

 
Sebastian Arbarbanell
parasites
In parasites, Abarbanell addresses the absurdity of human existence via his own abstract, distinct physicality. We live with eyes shut to the violence and abuse that enables our comfortable and powerful lifestyle. Each individual comprises such a small percentage of the entire human race that it seems nearly impossible to make an impact. Consequently we selfishly continue our parasitic relationship with the Earth. One has to wonder which will become extinct first.
Polina Porras Sivolobova*
Lilith under the last tree
A woman sits under a tree, the last tree. She engages in rituals of gesture and sound. Everybody is gone. A TV accompanies her and together they create a narrative of repetition. Lilith is, to many, the first woman created on earth. Fast-forward time: now she sits with the only remaining living entity – a tree. This one-woman work-in-progress explores the creation of narrative using the repetition of sound, gesture and video. Polina, whose main art form is performance art, explores how to 'translate' an action-driven art form into a theatrical staged work. She questions how the basic elements of performance art: time, space, the performer's presence and her relationship to the audience, can remain the root of the work as they are transformed into the language of theater.
Teddy Tedholm
@
Often there is a schism between our online personas and real-life identities. Are we a mash-up of the two? @ is a solo dance that uses technology in multiple ways to make its point, employing two projectors with two different feeds. One will be a mapped animation of shapes, colors, words, and other images. This feed is meant to add another layer of meaning and understanding to the work, as well as blur the lines of what is happening physically in the performance space (as opposed to what is happening in the projection). The other feed will be a live video of what is happening on stage. When this is projected directly on the body performing it creates an echo chamber effect, which is how social media and the Internet can often feel. The echo chamber will evoke a feeling of depth and multiplicity that a soloist cannot necessarily create alone.
Drew Weinstein*
Variations on a Panic Attack
Variations on a Panic Attack merges original music with theatrical sound design to create a unique aural landscape in order to explore the psychological and spiritual effort to overcome or transcend one's own thoughts. By evoking the experience and symptoms of panic for performer and audience alike, the work attempts to create a theatrical space for an honest confrontation with ourselves.
* star denotes LEIMAY Fellows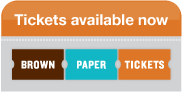 NYC based choreographer Sebastian Abarbanell is originally from Berlin, Germany. He received his first class BA with honors at Trinity Laban in London in 2015. Sebastian has presented his work at international dance festivals, including MASDANZA on the Canary Islands, Gdansk Dance Festival in Poland and SoloDuo in Cologne, Germany, where he received the award for Best Solo by an Emerging Choreographer. His teaching credits include UArts Philadelphia, Ball State University, Southern Illinois University Edwardsville, Marigny Opera Ballet in New Orleans, and New Jersey Dance Theater Ensemble. Sebastian has performed with Gallim Dance/Andrea Miller at the Lincoln Center in NYC and the Kennedy Center in D.C. and he is currently a company member of Sidra Bell Dance New York, with national and international performances.
Polina Porras Sivolobova is a Russian-Mexican multidisciplinary artist. Her artwork includes painting, works on paper, artist books, puppets, and performance art. Polina's work is rooted in the immediacy of live-based art practices. Often using ritual as a structure for her performances, Polina explores the creation of narrative using female iconography, rites of passage, faith, technology, and nature. She has performed at the Venice Biennale and La MaMa Theater and has been supported by the Mexican Ministry of Foreign Affairs, Hemispheric Institute of Performance and Politics, El Museo del Barrio, The Smithsonian Institute, The Queens Museum of Art, and the Queens Council on the Arts. Polina received a Master in Fine Arts and Art and Design Education from Pratt Institute.
Teddy Tedholm believes in movement production as a means of research and discovery, as a chance to learn, both for the creator and the audience. Upon graduation from the University of the Arts with a BFA in Ballet Performance in 2013, Teddy was awarded the university's prestigious Stella Moore Prize for four years of achievement in dance. In addition to a nomination for a World Dance Award, Teddy has been a finalist in the McCallum Theater Choreography Festival, the REVERB dance festival, and a two-time finalist in the Capezio ACE Awards. Most recently, Teddy has begun to consolidate his work within the tedted Performance Group, a collaborative arts company that he directs. The group has presented work throughout New York City, and is looking forward to a very bright future. After completing a residency at an alternative gallery-space in Brooklyn, the group began creating new work under the mentorship of Doug Varone.
Drew Weinstein is a New York-based director, sound designer, composer, and producer. He has created and devised original work in and around New York City at venues including HERE Arts Center, The Brick, LEIMAY's SOAK, The Hive, Redwood Studios, and The Jersey City Theatre Center. He has directed works at The Wild Project, The Shakespeare Theatre of New Jersey, Dixon Place, Porterspace, the Sheen Center, and the Bridge at Shetler Studios. His sound designs have been heard at venues including the Public Theatre, HERE Arts Center, The Performing Garage, and The Brick. Drew has worked as an associate with the PROTOTYPE Festival and produced works with LEIMAY, including Frantic Beauty at the Brooklyn Academy of Music last fall.
SOAK is supported, in part, by The New York State Council on the Arts with the support of Governor Andrew Cuomo and the New York State Legislature.  SOAK and LEIMAY Ludus Training are supported, in part, by public funds from the New York City Department of Cultural Affairs, in partnership with the City Council. Additional funding for LEIMAY's presenting program is given by the Mertz Gilmore Foundation.
Photos by César Brodermann, Chris Moffett, Teddy Tedholm, Bahart Parmar