LEIMAY Fellows* and Guest Artist Showcase: Judith Barnes and the Vertical Player Repertory; BK Dance Project; Timothy Scott, Sophia Treanor and Nicolas Noreña; Jeff M. Short; Taragano Theatre
Judith Barnes and the Vertical Player Repertory*
Women of Salt and Longing
What do we lose when we lose our place? How do we live, longing for a location and time we can never regain? In this solo dramatization, mezzo-soprano Judith Barnes explores the power and pull of place in our very being. Juxtaposing the vocal music of Alban Berg, Hugo Wolf, Francis Poulenc, and Leonard Bernstein, among others, Judith traverses the psyches of women exiled, forbidden or lost: one who drowns her yearning for home in sleep and dreams, one who has visions of a radiant house she has never seen but intimately knows, one who is compelled back to a place that destroys her, one who mourns a holy place, one immured in a cursed place. Fiercely nostalgic, turning back for one last look, these women inhabit a world of salt and longing.
BK Dance Project
Big Mouth II 
Be careful when you use your words if you don't want to get hurt by the words you spit! People get upset so easily. We act or speak before thinking. We are quick to judge the actions of others. If we knew that others might judge us as we judge them, if we knew that we might be hurt by the words we spit without thinking, would we still want to be a Big Mouth? A solo dance inspired by careless language.
Timothy Scott, Sophia Treanor and Nicolas Noreña*
Partial View
Partial View is both a video and performance offering multiple views of a single minimalist score, developed by Timothy Scott, Sophia Treanor and Nicolas Noreña, in collaboration with cinematographer Adam Gundersheimer. Through the use of go-pros, body cams and projections, the piece invites the audience closer to the body and experience of the performer. As the performers move through an improvisational minimalist score, their multiple perspectives are layered over the performance, offering a juxtaposition of single objectivity and multiple subjectivity. Partial View is a contemplation on time, accidents as performance, and the role of the artist as observer participant.
Jeff M. Shortt
Ontology
Ontology is the study of the relationships that exist between the properties and entities within a particular environment. It is the study of that which cannot be changed; the study of what is. Ontology is the fundamental balancing act between the here and now. It is a testament to the power that comes from living multiple lives, even within a single lifetime. Ontology is the primordial back and forth that rages even now towards transcendent and absolute zero, all in desperate attempts to realize purpose through the cyclical nature of our experience and of the life and death of stars.
Taragano Theatre*
In:Fantasy
In this new solo work, Mariana Taragano draws on her recent experience bearing a child and becoming a mother to explore the extreme joy, anxiety, pride, exhaustion, and infinite love that wash through the body along the journey of parenthood. Mariana investigates the movement of infants and children, combining them with her original choreographic language to create a piece that merges movement and narrative.
* star denotes LEIMAY Fellows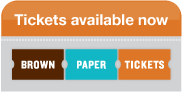 Mezzo-soprano Judith Barnes has been recognized as a singer "vocally and dramatically present in every moment" (Parterre), a stage director of "matchless and unending imagination" (ConcertoNet), and a pioneering opera producer, called a "soprano-impresario" by The New Yorker. Judith has given voice to an eclectic assortment of leading roles from the 17th century to the present and has premiered roles by many living composers. She is the founder and artistic director of Vertical Player Repertory, an indie opera company known for staging opera in urban venues such as the untamed docks of the Red Hook Marine Terminal and a 19th-century factory courtyard on the banks of the Gowanus Canal. A LEIMAY fellow 2016-present, she is also a translator, visual artist and sculptor, and a member of New Clay Studios.
Bo Kyung Lee received her Ph.D. from the Department of Living Dance and Performing Arts of Hanyang University, Korea. As a choreographer and a dancer, she has created 27 pieces and danced in many performances. Since moving to New York, she founded her own company, BK dance project, in 2011. She has presented her works in multiple events including the New York Wave Rising series (2009 and 2012), LGDF at Cornell University (2012), CoolNY Dance Festival (2013 and 2014), Korea Dance Awakening (2014), K Dance In New York (2015), Going Dutch Festival in Chicago (2015, 2016), and WAXWORKS, Pan Asian Dance Festival (2017). She has presented workshops in Rutgers University (2009) and Ithaca College (2011 and 2012), and has taught a modern dance class as a lecturer at Ithaca College (2011).
Timothy Scott is a Brooklyn based performer who is currently studying the materials of performance. He has worked with Nicolas Noreña and Sophia Treanor for several years, as partners in experiments and collaborators in performance.
Sophia Treanor is a Brooklyn based performance artist interested in the infinite exchange of environment, sensual perception, and consciousness.  She received a BFA in theater from Tisch School of the Arts, NYU in 2011. Sophia is also a biodynamic craniosacral therapist, and practices plant medicine.
Nicolas Noreña is a Colombian theater artist based in Brooklyn. He develops original work through his theater company THE MILLION UNDERSCORES, works on the development of the Six Viewpoints with Mary Overlie, and has an experimental farm in Colombia.
Jeff M. Shortt is a 28-year-old Brooklyn based choreographer and storyteller combining over two decades of both dance and gymnastics training. After studying with the LEIMAY Ensemble for two years, Jeff embarked on a quest for a new means of effective communication. Facilitating an opportunity to develop language, Jeff performs as an acrobat with the Metropolitan Opera and coaches gymnastics at The Field House at Chelsea Piers, all while making space to generate meaningful collaborations that might ease the transposition of his writings into movement.
Mariana Taragano is a movement artist, choreographer, and theater movement director whose main interests include movement as a form of storytelling, and interdisciplinary collaborations. After working as a physical performer for almost a decade in Israel and the UK, Mariana began creating her own work in 2012. Her work has been seen on stages in England, Israel, and France. Mariana holds an MA in Movement Studies: Teaching and Directing from the Royal Central School of Speech and Drama, and was awarded a grant of Artistic Excellence by the Israeli Ministry of Immigration. Her short film, No Walls, won the Audience Choice Award in Cultural Weekly's Dare to Dance dance-film competition. Taragano is a 2017-2018 LEIMAY fellow.
SOAK is supported, in part, by The New York State Council on the Arts with the support of Governor Andrew Cuomo and the New York State Legislature.  SOAK and LEIMAY Ludus Training are supported, in part, by public funds from the New York City Department of Cultural Affairs, in partnership with the City Council. Additional funding for LEIMAY's presenting program is given by the Mertz Gilmore Foundation.
Photos by Shige Moriya, Sang Hoon Ok, Scott Shaw, Timothy Scott, Nicolas Norena, Sophia Treanor, Vadim His