LEIMAY Fellows Showcase: Eunjin Choi, The People Movers
Eunjin Choi
Misunderdance
A dance performance inspired by the raw energy of differing ideas expressed in conversation. An overwhelming amount of knowledge is produced through research on how to make communication easy and convenient. This is often achieved by the reduction and standardization of language. We're so accustomed to fitting different elements of thought and language together that we have difficulty exploring the possibility that knowledge can be uncovered by simply considering these disparate elements side by side. It may be possible that there are undiscovered strategies of communication available to us within the raw energy generated by difference and impasse.
The People Movers
Glass
Glass is a new work from The People Movers about glass ceilings, and what happens to women when they are underneath one.
Glass prominently features hoop skirts, white pantsuits, meticulous patterns, power poses, a few too many step touches, and a fight for a seat at the table — all referencing the fight for status, confidence, and attention that women engage in their careers and personal lives.
Competitiveness or cattiness play out, too. The women in Glass confront the highly stereotyped, patriarchal views in their environment, each other, and themselves, walking the fine line between standing in solidarity with each other and perpetuating the very misogyny they stand against.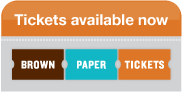 Eunjin Choi was born in Seoul, South Korea. Since 2003 she has worked actively in various fields of performing arts as an actress and dancer. After graduating from the choreography program at the Korean National University of Art in 2012, she has been active as a full-time artist. She appeared in choreographer Eun-mi Kuk's work in 2011 and was influenced by somatic movement, and in 2009 she appeared in dramaturg Chul-seung Kim's work, which stimulated her sense of improvisation. Currently, she has an ongoing practice of choreography and works as a founding member of the Monthly Performance group. She is also an instructor in many academic and cultural institutions, where she gives workshops using her self-creation and improvisation method.
Kate Ladenheim is a choreographer and arts producer creating work with her multidisciplinary dance collaborative, The People Movers. Her work has been presented across the northeast and internationally at the Edinburgh Fringe Festival and the Performance Arcade (Wellington, New Zealand). Kate's work has been commissioned by the Juventas New Music Ensemble, Juntos Collective, and Rider University. Kate has been a Leimay Fellow at CAVE since 2014 and is the winner of the 2015 Rider University Emerging Choreographer Competition. The People Movers have been awarded residencies at White Wave Dance, University of Georgia, and the Pocantico Center. Kate was recently named one of Dance Magazine's "25 to Watch" in 2018.
SOAK is supported, in part, by The New York State Council on the Arts with the support of Governor Andrew Cuomo and the New York State Legislature.  SOAK and LEIMAY Ludus Training are supported, in part, by public funds from the New York City Department of Cultural Affairs, in partnership with the City Council. Additional funding for LEIMAY's presenting program is given by the Mertz Gilmore Foundation.
Photo Credits: Ian Douglas & Chelsea Robin Lee